S'YOUNG International Cooperated Brand EviDenS is successfully launched – "She's EviDenS"
Time: July 22, 2019 By Harper's Bazaar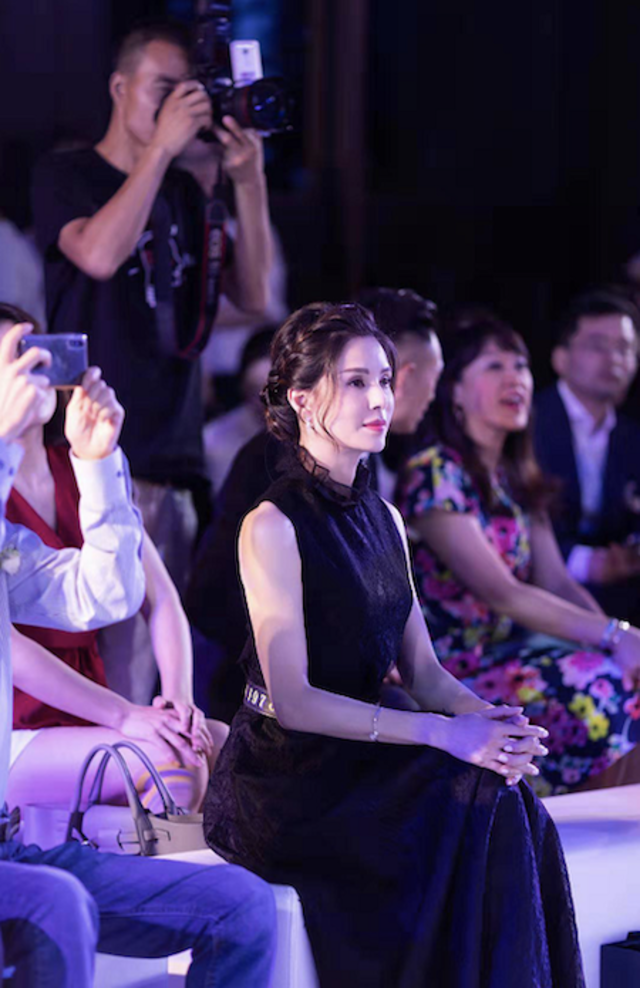 The first cooperated brand with S'Young International launch event of EviDenS de Beauté from France was held grandly in China, bringing more women a journey of pleasure and beauty.
On July 18, 2019, EviDenS de Beauté's (hereinafter referred to as EviDenS) first brand launch event was held in Rosewood Beijing, officially meeting with Chinese consumers, which bringing more female consumers a pleasant beauty journey. Famous actress Li Ruotong came to the scene and witnessed EviDenS's perfect combined brand power of Japanese excellence and French elegance with skin-care key opinion leaders.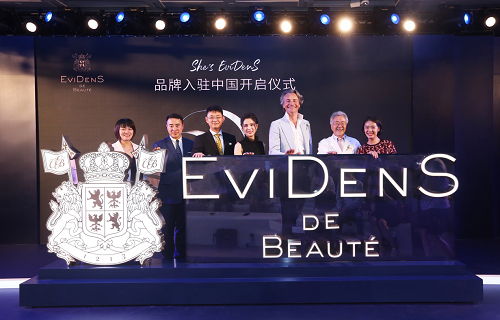 Japanese & French Genes, Achieving High-end Brand.
Charles-Edouard Barthes, the founder of EviDenS, comes from a noble family in Saint Paulo de Vence, South France. The brand's roots are intimately intertwined with Charles-Edouard Barthes' origins. His family seal, which originated in the Grasse region in the 13th century, is the figurative element of the brand's logo and a guarantee of quality. Mr. Barthes's extensive experience in the management of luxury and haute couture brands (Jean Louis Scherrer) gives him a unique sense of feminine charm and brand aesthetic.EviDenS's inspirational muse is the founder's wife, the famous Japanese News Anchor Ms. Eriko Nakamura, who has sensitive skin and struggling to find skincare products that are both gentle and effective for anti-aging, whereupon Mr. Barthes created for her an anti-aging facial care brand specially designed for sensitive skin – "EviDenS".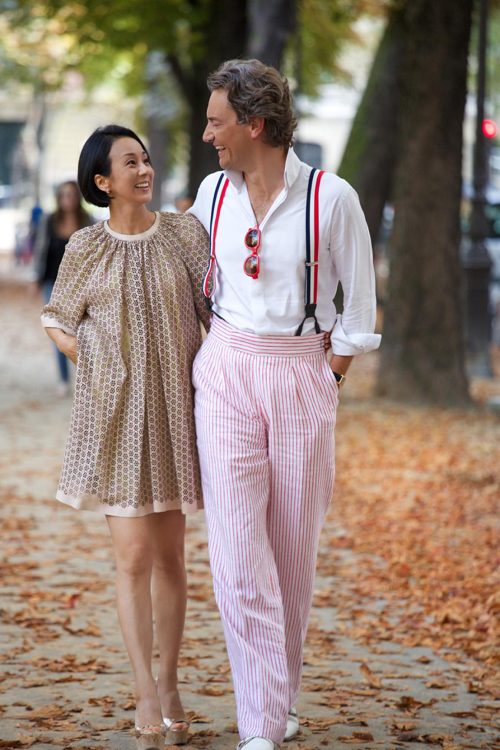 EviDenS's independent research and development center, Montaigne Laboratory, is located in Tokyo, Japan. The entire series of products are jointly developed by Hokkaido University and the artificial skin research team of National Research Institute led by the Japanese scientist in biotechnology, Professor Ishibashi.After several years of in-depth exploration, by extracting and recombining 3 types of collagen with different molecular weights from Hokkaido's precious salmon, the QAI Complex, a repair and anti-aging formula for sensitive skin, was finally successfully developed, which subverted the traditional cognition in the beauty industry. With a Zen in mind, Pr. Ishibashi has injected Japanese philosophy into product improvement and strives for perfection. Inspired by ancient Japanese beauty rituals, EviDenS also owns its original SAHO beauty ritual.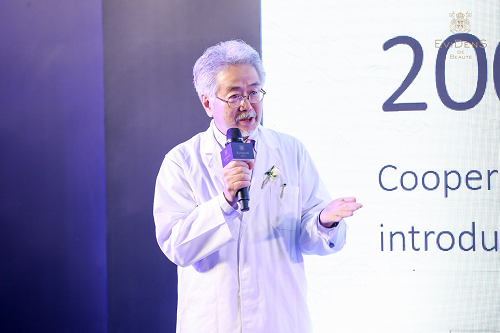 Li Ruotong Shares Skincare Tips.
Famous actress Li Ruotong was also invited to attend the event. She first congratulated EviDenS for entering China and expressed her honor to witness this important moment. She said the best skin beauty tip is to maintain a great attitude and choose suitable skincare products based upon our skin condition. The water for EviDenS's products is taken from the top of the Alps in the Southern France Nature Reserve, the spring water is assembled in France and transported to Japan by air to remain a natural, pure and residue-free water condition. Fragrances of full series of products come from the famous Perfume town of Grasse, which is made up of exquisite French fragrance technology, mainly integrating the aroma of jasmine, tuberose and rose.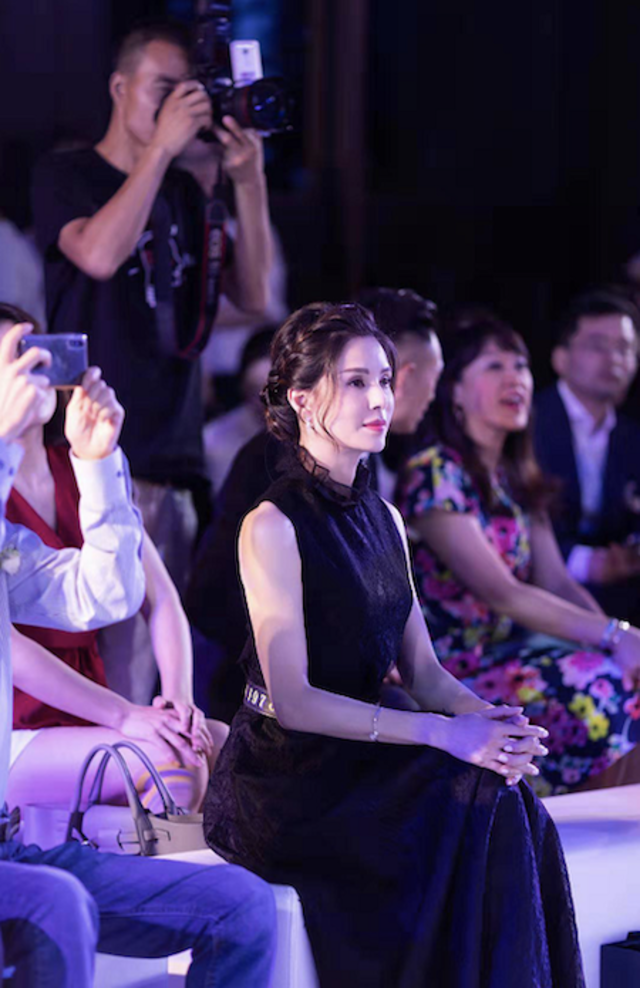 Li Ruotong also expressed her affection for EviDenS, she said what attracted her to understand was the brand's special formula for anti-aging effects on sensitive skin, plus the story of the brand born for love. Her favorite product is "The Night Recovery Solution" sleeping mask, which would be better to use with EviDenS's original SAHO beauty ritual.
Spread High-efficient & Gentle Skincare Philosophy, Witness the Strong & Natural Beauty.
In his speech, Mr. Barthes briefly introduced EviDenS's development history, brand value, and its achievements in the international market in the past decade. He said that EviDenS will further strengthen its attention and investment into Chinese market. EviDenS will continue to cooperate with China Partners to promote the dissemination of the concept of pleasant skin beauty in the future, and continue to bring new and efficient products and services to Chinese consumers.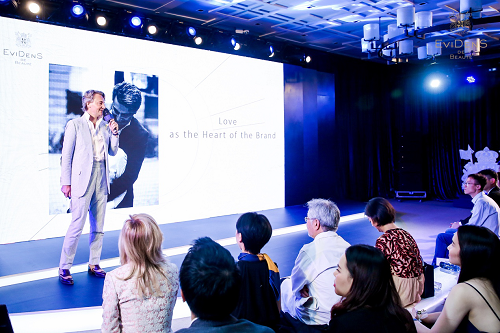 The event also specially invited the professional skincare specialist from EviDenS to the scene. She showed the SAHO ritual and skincare techniques to the guests present. EviDenS's VIP members in China were also invited to the scene to share their years of skincare experience by using EviDenS.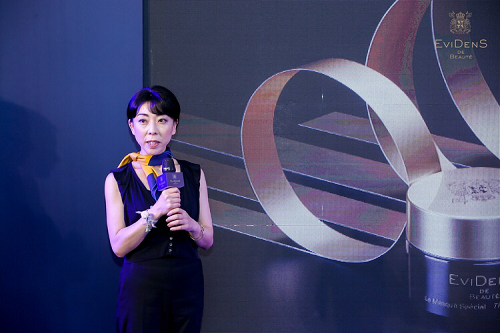 With more than 10 years of ingenuity research, EviDenS has not only brought a unique skin beauty experience to global beauty lovers including Chinese consumers, but also unlocked a new path of anti-aging skincare formula for people with sensitive skin. We believe that EviDenS will continue to thrive in China, witness and enjoy the power of efficient and gentle skin beauty with consumers.