Key takeaways from Jing Daily's 'Decoding China's diversifying beauty market: Consumer insights and market analysis' report
Time: July 11, 2023 By Jing Daily
Jing Daily July 11, 2023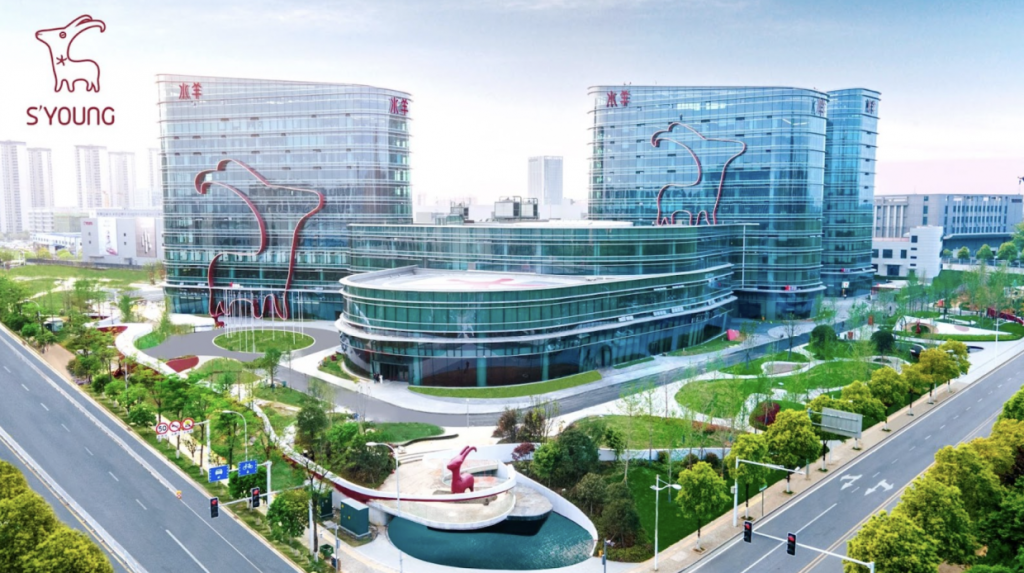 After the Covid-19 pandemic, China stands on the verge of unleashing a massive surge of pent-up consumer demand that has been building up over the past three years. The pandemic accelerated the growth of China's digital economy, and the trend is especially apparent in the development of China's beauty industry.
Beauty products play an increasingly crucial role in the everyday lives of Chinese consumers, particularly for millennials and Gen Z. The flourishing landscape for new brands and products is being shaped by social media, beauty Key Opinion Leaders (KOLs) as well as Key Opinion Consumers (KOCs), and emerging platforms that host livestreaming and short video content.
For example, the high-end market for body care is growing; Chinese consumers are embracing imported brands and products. In May 2022, JD International's imported personal care category posted year-on-year growth of over 100 percent. Among imported personal care products, the transaction amount for body oil products grew over 300 percent year-on-year.
The global industry is highly competitive, with many established and emerging brands vying for market share across multiple product categories. In China, the contest for customer mindshare is even more competitive. Chinese consumers extensively research social media channels, compare prices across e-commerce platforms, and consider peer reviews.
Brands and operators must navigate the intricacies of China's consumer market, uncovering a broad spectrum of consumer preferences and behaviors shaped by geographic locations, cultural norms, and diverse lifestyles.
The "Navigating the diverse Chinese beauty market: Consumer insights and market analysis" report is Jing Daily's latest report produced in collaboration with S'Young International. It focuses on China's dynamic and diverse beauty market, and the influential role Gen Z plays in driving consumption trends. Here are Jing Daily's top five takeaways from the report:
Premiumization is a key post-Covid growth trend in the Chinese beauty industry The report identifies Chinese consumers' growing sophistication. They increasingly prioritize high-quality, authentic products and experiences that reflect their values. Brands looking to resonate with these evolving consumer preferences must develop a nuanced, deep understanding of customer behaviors and desires.
China's consumers have diverse preferences and shopping habits, and brands must adopt a nuanced approach. China's consumer market is a tapestry of complexity and uniqueness, shaped by geographical regions, cultural norms, and varied lifestyles, all culminating in a broad spectrum of consumer preferences and behaviors. This diverse and dynamic market is further energized by swift technological advancements, varying income levels, and evolving social trends, which are revolutionizing interactions between Chinese consumers and brands and shopping habits across digital and physical platforms. To effectively engage with China's changing consumer needs, brands must adopt a nuanced approach that reflects the market's diversity.
Gen Z consumers are the new VIPs in China, influencing culture and creating new consumer relationships between brands and shoppers. Chinese Gen Z consumers, like their Western counterparts, are the first generation of true digital natives with ubiquitous smartphones. Gen Z citizens in China are highly connected and community oriented and see digital channels as creative platforms to express individuality, connect with like-minded peers, and form strong bonds with friends, brands, and opinion leaders. They are also highly perceptive and can quickly identify inauthentic marketing pitches. Therefore, brands must adopt a co-creator perspective and prioritize the concept of a "shared goal" rather than pushing their brand philosophy and products onto Gen Z consumers. For overseas brands to sell to Gen Z consumers in China, it's crucial to establish a strong connection with consumers through the internet and e-commerce channels.
Reaching Chinese consumers requires a China-specific playbook and dynamic marketing mix. For marketers seeking to target Chinese consumers, understanding the most effective social media platforms for beauty brands is crucial. The report provides in-depth analysis of marketing execution on platforms from RED, Douyin, Kuaishou, and Bilibili to offline channels. As well as examining beauty market trends, consumer demographics, demand, and the influence of social media, brands need to think about their integrated strategies across social media platforms, online and offline channels, and how their messaging reinforces their positioning in China's vast consumer market.
Positive developments in China's cross-border e-commerce policies can be conducive for new players. The Chinese government has implemented policies and initiatives to facilitate growth and create a more welcoming environment for foreign businesses. In 2018, it introduced a comprehensive regulatory system for cross-border e-commerce retail imports. This policy established a list of products that could be imported through cross-border e-commerce, as well as required tax rates and transaction limits. In addition to favorable policies, China has established several free trade zones, such as the Shanghai Free Trade Zone, which offer a range of benefits for foreign companies, including reduced customs duties and simplified import and export procedures.
Download your copy of the "Decoding China's diversifying beauty market: Consumer insights and market analysis" here.