LORD & BERRY Takes Center Stage in the Chinese Makeup Industry with its First Brand Ceremony in China
Time: April 20, 2023 By PRNewswire
CHANGSHA, China, April 20, 2023 /PRNewswire/ — LORD & BERRY, the premier cosmetics company, proudly hosted its first brand ceremony in China, to showcase makeup's journey over the years as well as promoting their company culture. "Beauty to Wear", the name of the showcase, provided the Italian brand the opportunity to interact with over 300 guests, including key opinion leaders and influencers, channel distributors, makeup artists, and the media.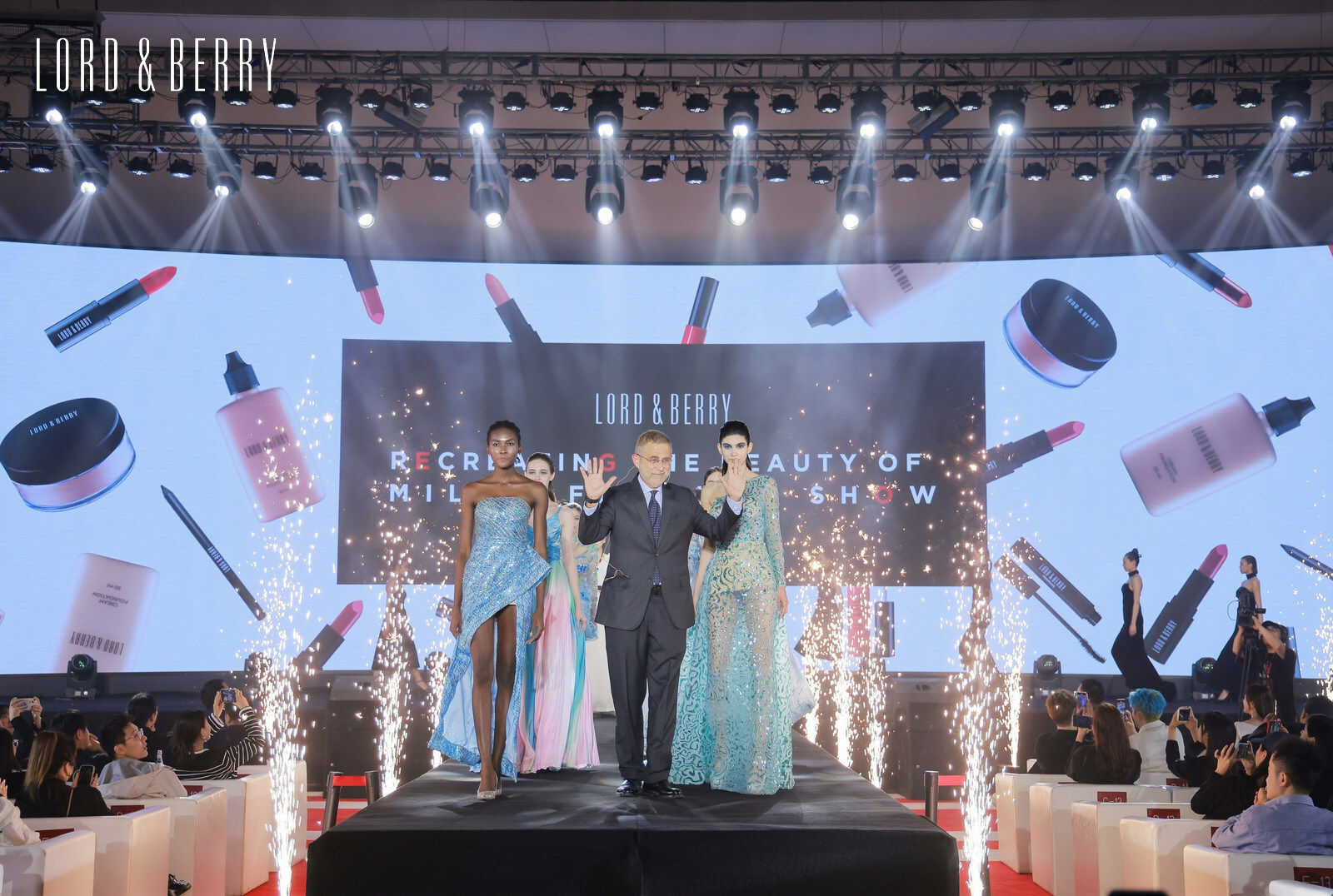 China has a complex market of 1.4 billion people with diverse urban structures. Tier 1 cities such as Beijing and Shanghai account for only 5% of the total population, while new Tier 1 and Tier 2 cities such as Changsha already have nearly 500 million urban citizens. These cities are rapidly emerging and driving consumption growth. Changsha is not only recognized as China's first "UNESCO Creative City in media arts", but also has a booming consumer atmosphere, which provides an opportunity for beauty brands to deeply connect and dialogue with Chinese consumers. LORD & BERRY's ceremony was held at the S'Young International's operation center in Changsha, providing a spectacular show for young consumers and brand partners.
A mainstay in the makeup industry for the past three decades, LORD & BERRY's display of the recent history of makeup followed the theme "Nude, Black, and Color" to convey the brand and its focus on passion and craftsmanship as integral components of the beauty industry. Each palette represented a different concept. "Nude" was chosen for its connection to the ideas of authenticity and fearlessness, "Black" embodied the reinvention of oneself and the molding of one's own character, and "Color" epitomized the breaking of rules and exploring new possibilities of personality. To further emphasize this commitment to individuality and expression, LORD & BERRY invited a diverse coteries of models to help portray the brand's identity and to highlight the fact that beauty does not conform to any one type.
CEO of LORD & BERRY, Paolo Blayer was in attendance at the event. A chemical engineer by training, Blayer has been deeply involved in the beauty industry and has focused on quality as part of his leadership of the brand. At the end of the show, Blayer spoke on LORD & BERRY's journey over the years and their upcoming future. He discussed the company's entrance into the Chinese market in 2019 and how they have grown over the recent years into a brand that is synonymous with top-notch products amongst Chinese consumers. Blayer was joined by top Chinese makeup artist, and one of LORD & BERRY's first consumer, Li Ze, who shared her story working with the brand.
Based in Milan since 1998, LORD & BERRY has been a mainstay of the fashion industry and makeup artists thanks to its high standard of quality. Since 1997, LORD & BERRY has maintained a cooperative relationship with Milan and London Fashion Weeks and has collaborated with professional color institutes such as Pantone to develop the latest color palettes, which are integrated into their products and show makeup. After entering the Chinese market in 2019, LORD & BERRY has leveraged its reputation as a pillar of global Fashion Weeks, to reach makeup enthusiasts throughout China via a matrix-based operational structure on Tmall, JD, and Douyin, with brand popularity increasing by 200% year-on-year and market share exceeding 500%. To date, LORD & BERRY's foundation products are some of the most highly sought-after imported items on TMall.
Those remarkable achievements of LORD & BERRY in the Chinese market are the results of close partnership with its China Partner, S'Young International. With great confidence, LORD & BERRY will continue its partnership to maximize its omnichannel capabilities to integrate the brand into key fashion events.