Niche fragrance brand MEMO PARIS: Traveling without boundry, sailing with curiosity and fantasy
Time: May 11, 2021 By VOGUE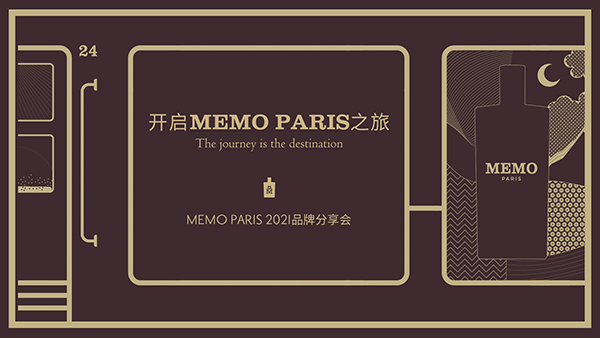 On May 8th 2021, the niche fragrance brand MEMO Paris came from Paris to Guangzhou and held a travel-themed brand offline salon. The elegant French romance collided the vigorous urban romance magically, and blended together.
Memo Paris is a fragrance house founded by John and Clara Molloy in 2007. The pair met on a chair lift and decided to set off on a journey together. John Molloy grew up in the Irish countryside. Clara grew up in Andalusia. Both had a lifelong love of travel and adventure that inspired the collection of fragrances that would become Memo Paris.
Memo Paris was named after Clara's memories collected from various parts of the world. As Clara says, she has tons of materials from her travels and those materials are her endless inspiration: Metro tickets, historical books, travel diaries …
This was a magnificent presentation of this travel-themed brand offline salon.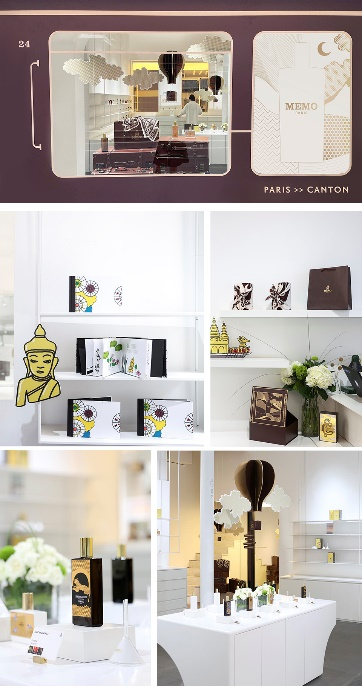 Inside the Aura Store
Travel elements embodied in every details
Hot air balloons, suitcases, travel tickets, postcards, arrival announcements ……
The brand's DNA are embedded into the decoration of the store

This is a brand theme salon that presents the core of the brand.
Tea breaks, blessings from brand, charming fragrances, fun and interactive……
These special memories remained in the hearts of everyone on site

And the travelers who came from far away added special meaning to it all and built a unique and exclusive party for MEMO Paris.