S'Young International Celebrates the Opening of Its Campus, S'YOUNG CITY, Welcomes More Global Brands to the Chinese Market
Time: April 14, 2023 By PRNewswire
SHANGHAI, April 14, 2023 /PRNewswire/ — S'Young International ("S'YOUNG"), the initiator of the CP (China Partner) cooperation model, held a grand relocation ceremony on April 14th, 2023 to officially inaugurate their new campus, S'YOUNG CITY, located in Changsha, Hunan province.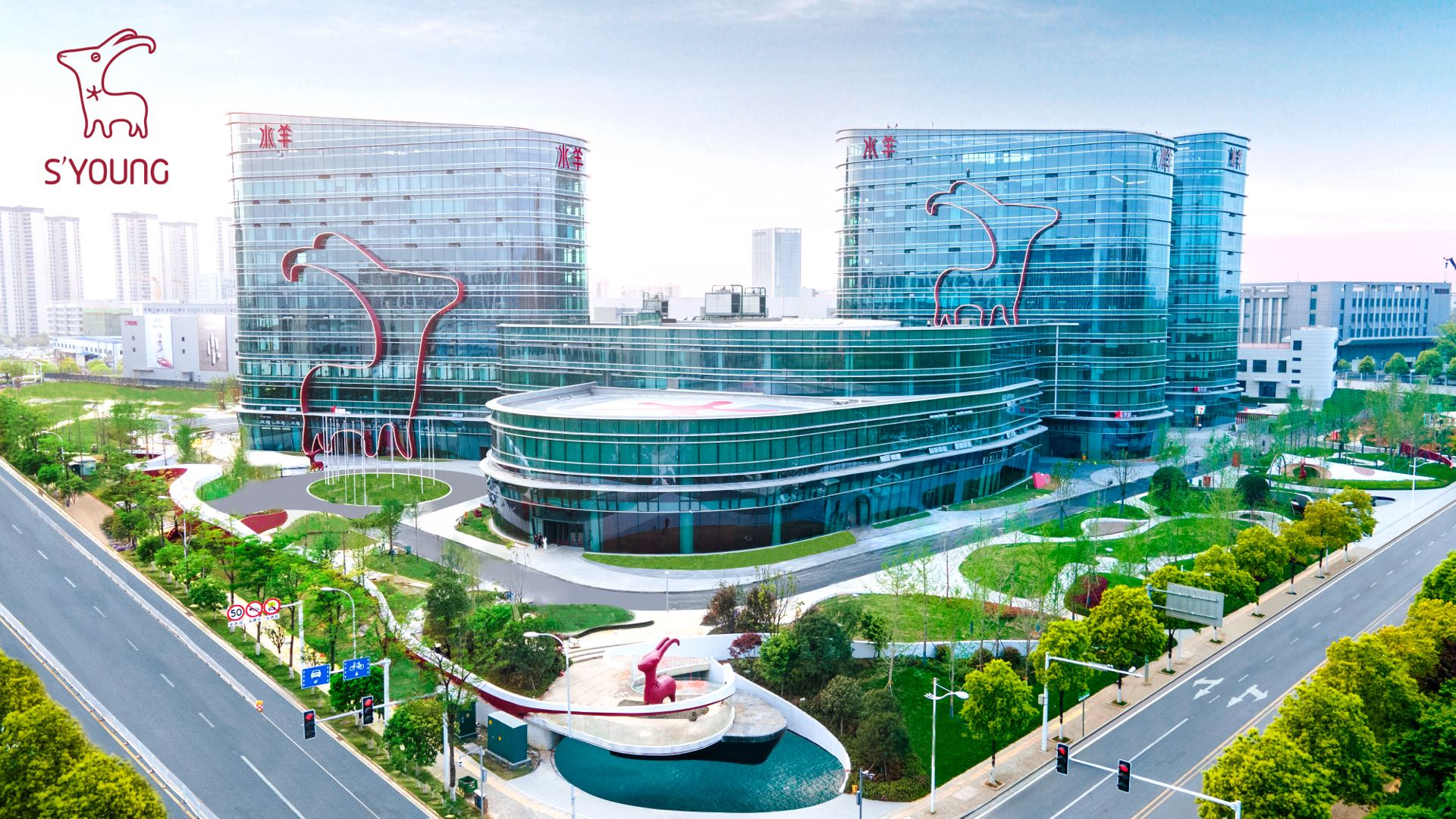 S'YOUNG CITY is situated on the site of a former monument dedicated to Guan Yu, a renowned historical figure from China's Three Kingdoms period (220-280 AD). In traditional Chinese culture, Guan Yu is regarded as a symbol of noble qualities such as righteousness, friendship, and trust, which also form the core concept of cooperation between S'YOUNG and its brand partners.
Additionally, Guan Yu is worshipped as the "God of Fortune" and has been revered by Chinese people across the world for millennia. About 1700 years ago, Guan Yu was captivated by the picturesque pastoral scenery of this location, and he couldn't resist dismounting his horse to experience the cultural atmosphere and the wonderful way of life. Today, S'YOUNG CITY has established itself here, embodying the corporate culture of "Happy work, Passionate life" by building five campuses in one, to provide Chinese consumers and global brands with an enhanced experience.
In 2018, S'YOUNG International was officially founded in Shanghai, the economic center of China, with an office of hundreds of employees on Huaihai Road located in the center of Shanghai. Meanwhile, China is a huge market with 1.4 billion people and a diverse urban structure. Tier 1 cities such as Beijing and Shanghai account only account for 5% of the total population, while new tier 1 cities such as Changsha, Chengdu, Chongqing, and Wuhan are rapidly emerging. S'YOUNG CITY is located in Changsha because the new Tier 1 and Tier 2 cities represented by Changsha have an urban population of nearly 500 million, and are closer to the living atmosphere of the vast majority of urban residents in China. In this city, S'YOUNG will be able to integrate into the huge urban population and better cater to the living habits of China's largest urban population, and better serve and connect with a wider range of consumers in the largely expanding beauty consumption market.
S'YOUNG CITY is an open and comprehensive community space. In addition to office functions, the campus also has various public services, entertainment facilities, and green ecology, aiming to create an environment for employees to focus on efficient work and balanced healthy lifestyles.
Integration Campus: A 24-hour leisure campus that integrates the cultural life of the city
As an enterprise that focuses on urban residents and provides diversified global beauty products, S'YOUNG pursues the ultimate user perspective and experience, and integrates the concept of "Customer First" into S'YOUNG CITY design. S'YOUNG CITY cleverly integrates with the surrounding community and opens a leisure park 24 hours a day for community residents, providing leisure facilities for community users to experience S'YOUNG culture. At the same time, it allows S'YOUNG International to remain closely connected to its target user group rooted in urban life during daily work.
Pluripotent Campus: Pleasantly experience a young and diverse campus
S'YOUNG CITY has a living area that can accommodate up to a thousand people to share food, and is also equipped with a football field, tennis court, basketball court, dance studio, SPA center, library and other diverse facilities to provide an all-encompassing community space where employees can achieve youthful and energetic lifestyles.
In addition, S'YOUNG CITY offers a diverse range of global cultures to experience. The campus not only introduces the British coffee brand Costa Coffee but also specially airlifts a 1970s public telephone booth from London to re-create a classic British street scene. Meanwhile, plants from Grasse, in the south of France, were used to create the "Grasse Garden" with a strong French fragrance and artistic atmosphere.
Oxygen Campus: Create a "natural-oxygen-bar" office environment to relieve work stress
S'YOUNG CITY is equipped with a tailor-made "Central Waterfall Oxygen Ionic Air System" to improve the quality of life for employees. All meeting rooms are equipped with oxygen and negative ion systems, which can quickly increase the indoor oxygen content to the level of a forest oxygen bar and create a natural oxygen bar-like working environment where employees can immerse themselves in their work. The fresh breathing environment provided by the system can also reduce work fatigue and provide a refreshing atmosphere for brainstorming and inspiration.
Art Campus: Retracing time, linking nations, creating an exclusive S'YOUNG hotbed of art
On the campus, S'YOUNG has created an exclusive "Talent Forest" for "S'YOUNG Graduates" who have been with the company for more than 8 years. Here, 183 "S'YOUNG graduates" have personally planted a ginkgo tree symbolizing resilience and composure, commemorating the 1,464 years of youth that they have together contributed to S'YOUNG. In addition, S'YOUNG city also created the "Brand Forest" for partners, cultivated trees with water and soil from 19 countries, created an internationally-created goat sculpture with water and soil from 2,857 places around the world, and established S'YOUNG art gallery with 17 artworks created by global partners and 4,000 employees.
S'YOUNG has designed "Researching & Exploring" and "S'YOUNG Ribbon of Time" which reflect the employees' relentless pursuit of technology and the spirit of 60 years of continuous innovation and entrepreneurship.
Pure Campus: Promoting low-carbon technology, providing a green space
S'YOUNG actively responds to the United Nations Sustainable Development Goals, using new development concepts to create a green and sustainable human community. S'YOUNG vigorously promotes the application of clean energy and introduces photovoltaic projects that will last 25 years and can reduce carbon dioxide emissions by nearly 2,300 tons per year, with a total carbon reduction of 57,500 tonnes. At the same time, the campus is expected to provide society with over 3 million kilowatt-hours of green electricity by using renewable energy resources, and to contribute to building a greener nation with low-carbon and environmental protection.
S'YOUNG CITY have built sustainable urban communities with the concept of five campuses in one from the value of integration, pluripotency, oxygen, arts and sustainability. S'YOUNG CITY welcomes brands from all over the world, helps global brands connect with a wide group of Chinese consumers, helping them to meet their own diverse needs and experience diverse cultures through using diverse brands.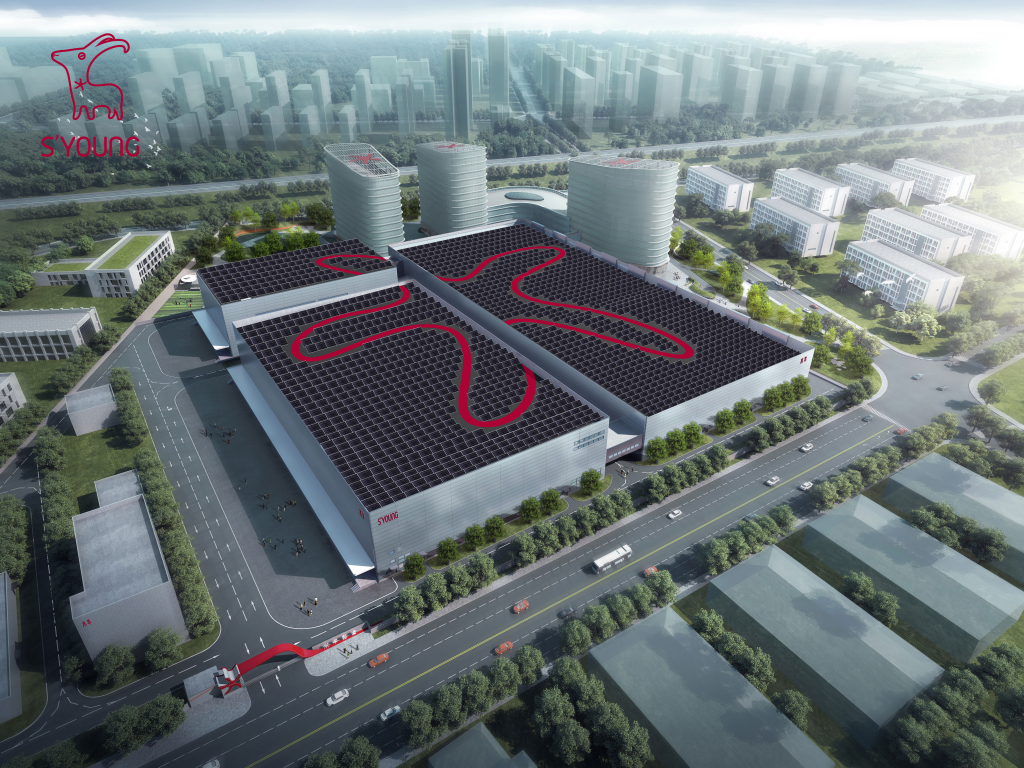 About S'Young International
S'Young International, the pioneer of the CP cooperation model, is a digital-driven open platform that empowers global beauty brands to access and connect with the Chinese market by providing a complete solution that focuses on their all-dimension, omnichannel and full-lifecycle development. S'Young International has now cooperated with more than 50 beauty brands globally.